THANKS EVERYONE FOR THE AMAZING NIGHT! WHAT A PARTY!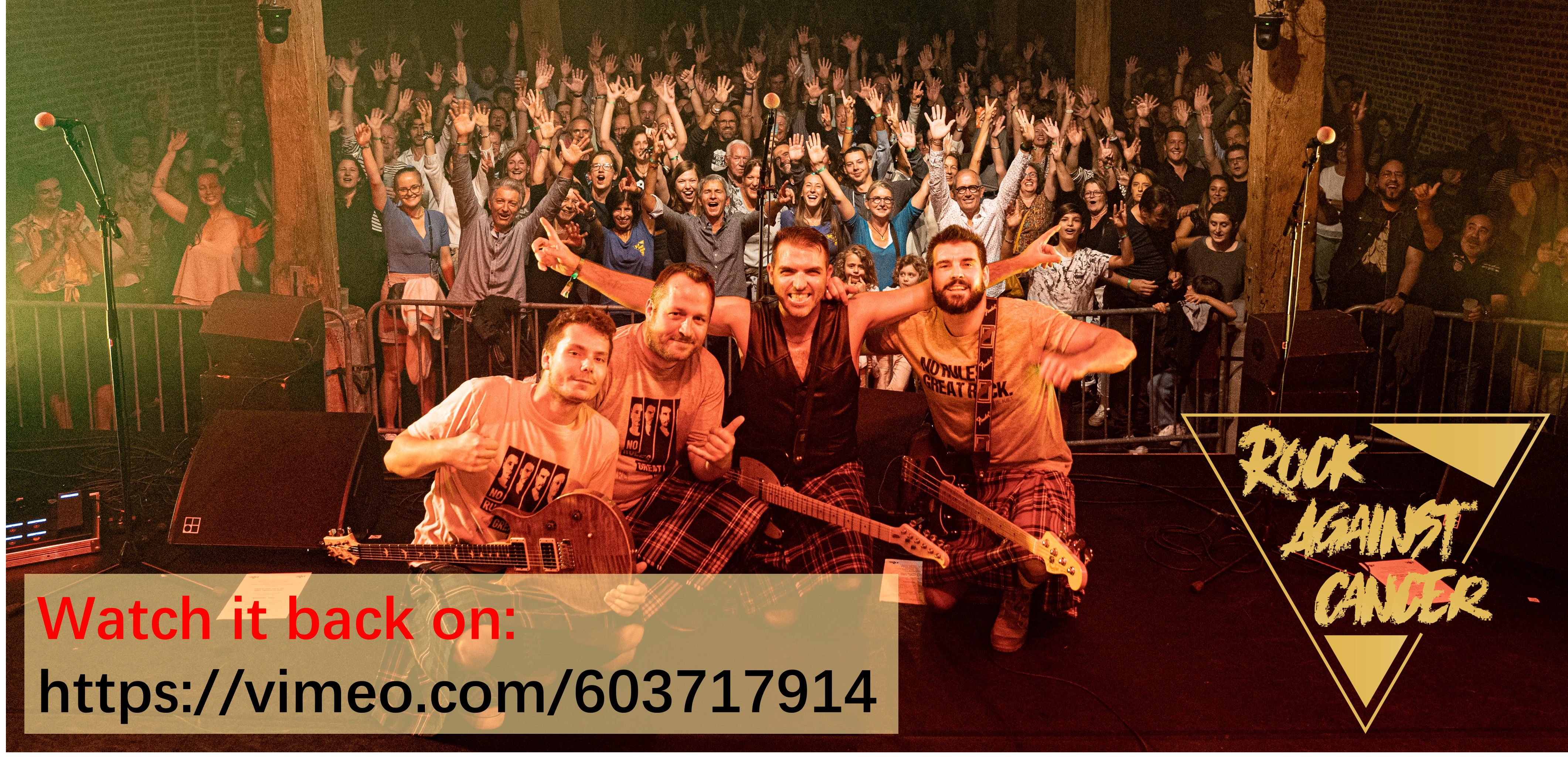 Thanks to all three bands, to all volunteers, to all sponsors & donators, and of course, to you, our amazing public either live (for the lucky ones) or through the streaming! Donations are still open if you want to help...
... and stay posted for the next date to ROCK AGAINST CANCER !
POUR FAIRE VOS DONS:
Vous pouvez faire vos dons par le biais de la Fondation Roi Baudouin (dons déductibles fiscalement à partir de 40 euros).
Il suffit de faire un virement sur le compte:
BE10 0000 0000 0404
Avec la communicatin structurée:
***623/3620/90096***
The Associations we support in 2021
RAC2021 Supporters...
Don't hesitate to visit their website to thank them!


Emerald


Diamond


Legend


Legend


Icon